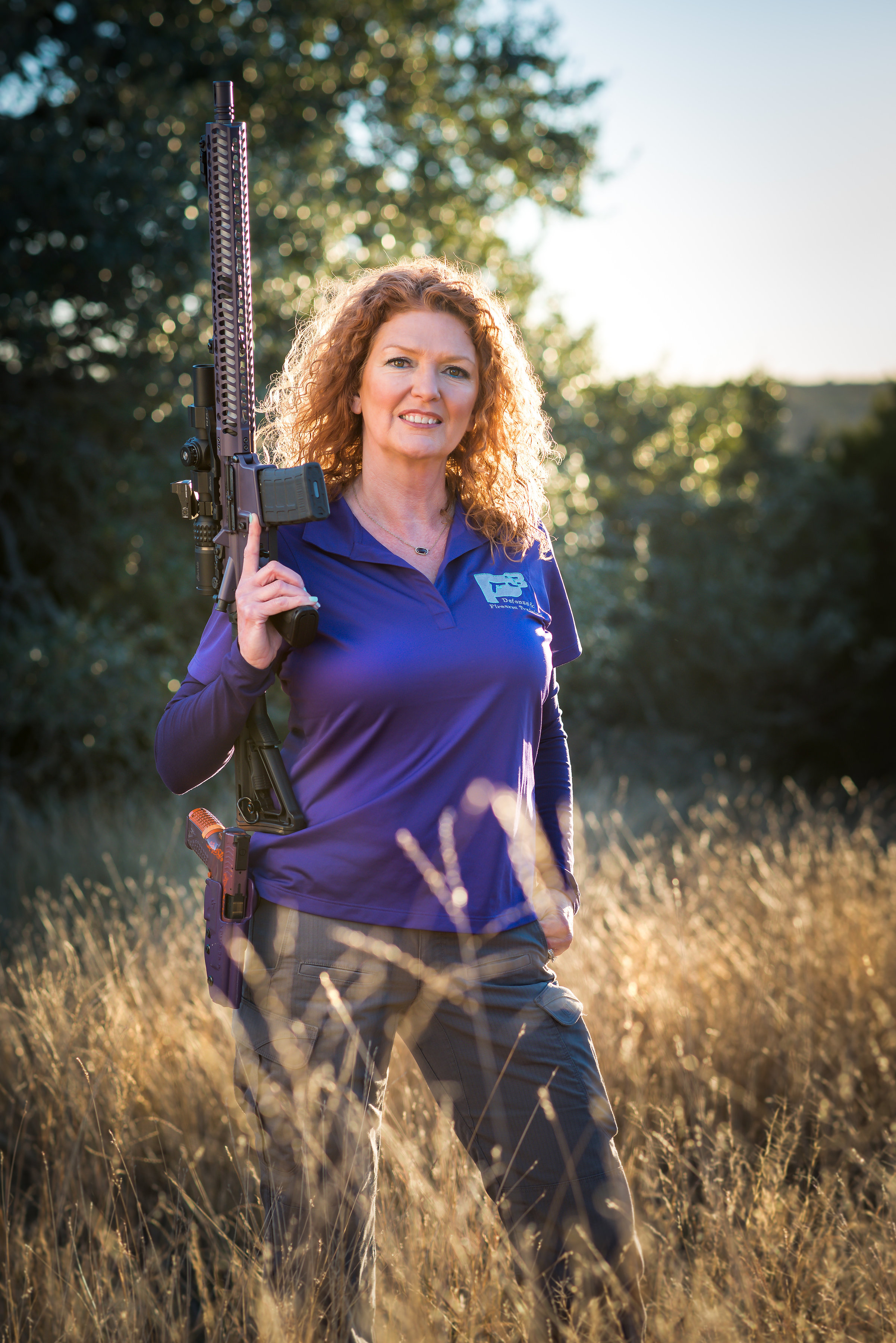 Tina Maldonado
Just a mom that loves all things shooting and gardening.
Tina loves to teach.   She grew up shooting rifles and shotguns and got into shooting pistols regularly as an adult.  In 2012, she started attending all women shooting events with A Girl and A Gun Women's Shooting League.    She realized that shooting was now a passion and she began instructing soon afterward.   That same year, she became a competitive shooter and has shot in over 50 local matches, many state matches, and two National Championship matches.
Tina has over 700 hours of firearms training and has trained under many top tiered instructors in her higher level training.  She works with women, men, and children that are with their parents or guardians, with an emphasis on safety at all times.
P3 Defense and Training was established in 2014 offering firearm and safety training.   Tina wants people that want to further their skills to be armed with the skills they need to protect themselves and their loved ones.
NRA Instructor in Pistol, Rifle, Shotgun, NRA CCW, Personal Protection in the Home, Home Firearm Safety, Refuse To Be A Victim
NRA Range Safety Officer
—Texas Dept. of Public Safety License To Carry Instructor
Texas Dept. of Public Safety School Safety Instructor
Massad Ayoob Group Use of Deadly Force Instructor
KR Training Force on Force Instructor
Civilian Response to Active Shooter Events Trainer
—International Defensive Pistol Association (IDPA) Safety Officer
Over 700  hours of Professional Firearm Training.
Student of Karl Rehn, Kathy Jackson, Massad Ayoob, Tatiana Whitlock, Caleb Causey, Gordon Carrell, Randi Rogers, Tom Givens, John Murphy, & others
Assistant Instructor at KR Training
Medical Training with Lone Star Medics and Dark Angel Medical
 Competitive Shooter, 2 National Championship matches